Lifestyle
India Bizz Achievers Awards Shine Light on Young Tarot Maestro, Dr. Nikita Pandey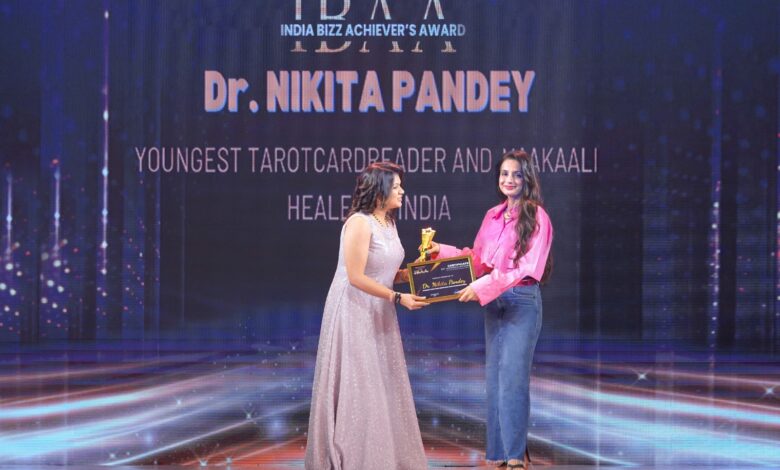 In a dazzling ceremony that celebrated exceptional talent, the India Bizz Achievers Awards recognized outstanding individuals and businesses, highlighting their innovation and entrepreneurial spirit. Among the luminaries was Nikita Pandey, India's youngest Tarot card reader and Maakaali healer, whose remarkable journey into the mystical arts earned her accolades at the prestigious event.
From an early age, Nikita exhibited unparalleled talent and dedication, delving into the realms of Tarot and Maakaali healing. Her abilities caught the attention of Bollywood icon Ameesha Patel, who presented her with the esteemed award. Patel praised Nikita's deep insight and unwavering commitment to helping others through her unique gift, making her an inspiration for aspiring talents.
Nikita's recognition at the India Bizz Achievers Awards not only acknowledges her extraordinary abilities but also underscores the power of passion, dedication, and belief in one's potential. With this honor, Nikita Pandey is set to illuminate the mystical world further, inspiring countless others to pursue their dreams.