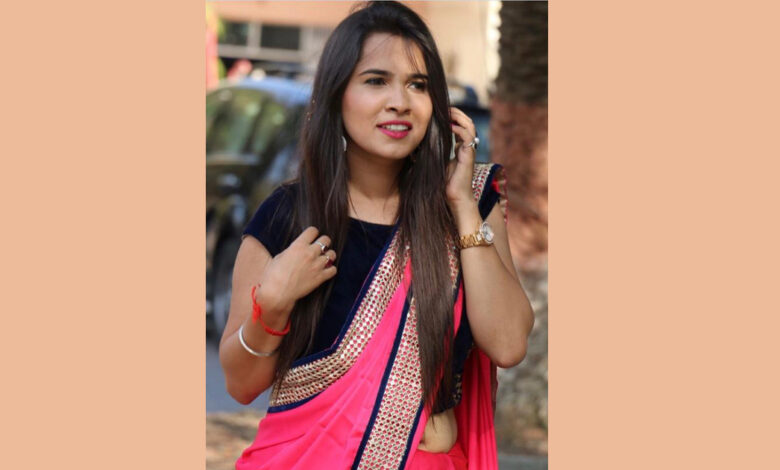 In this modern era, being fashionable is part of a lifestyle. There are many influencers to look up to when it comes to fashion. But what if we told you there's a fashion page combined with travel diaries, food blogs, entertainment, and motivation? Let me take you through Parisha Arenja's journey. A PR enthusiast by heart and an influencer by passion, Parisha is a well-known name in the Instagram influencing industry. Based in Indore, she moved to Pune at a very tender age. She started her journey in 2016, when she used to post for herself. Be it on travel, food, fitness, fashion, etc. She has tried her hands on different genres. When she saw that her content was actually helping people and adding value to their lives, what could stop her? Parisha then decided to become a blogger and, with sheer dedication, kept posting. She's widely known as a style icon for her thousands of followers. She not only has an amazing fashion sense but also keeps experimenting with different looks, be it a sexy dress or a minimalist saree look. Her feed is aesthetically pleasing and full of striking ensembles that are captured most stylishly. Today, she has a strong fanbase of 45k people adoring her beauty on Instagram.
Parisha, as a student, has had her hands blended in fashion shows and styling. She's led government projects and organized various fashion-based events. Now we know that this perfection is the result of practice. She's won many titles and is associated with big brands in town. Brands like Biba, Mac, Victoria's Secret, Kerastase, Wella, Colorbar, lifestyle, Nykaa, Myntra and so on. Not to mention, her creativity has also made her a Lokmat nominee for the lifestyle award. Scroll through her well-curated feed, and you'll instantly see why that award is well-deserved! She's setting milestones in her career, be it as an influencer or as a PR manager in the corporate world.
"I don't have the typical female body type, and that's what inspires me to create new fashion looks for my body type," Parisha says. True to her words, she uses social media platforms to promote body positivity and to represent Mid-size people. The unfair beauty standards pushed her to become a motivation for many. She now stands tall and proud, full of self-love, and her fearlessness inspires us every day! Her boho vibe is seen to be inspired by Kritika Khurana.  Parisha is a foodie at heart who enjoys sharing her gourmet journey with the rest of the world. When it comes to her travel diary, she enjoys exploring different places and discovering and experiencing new things.
For catching up on trends and feeling inspired, her page is the place to be.
Instagram link: https://www.instagram.com/thatperi/