Lifestyle
Journey so far as a chef turned Blogger – Sucheta Chatterjee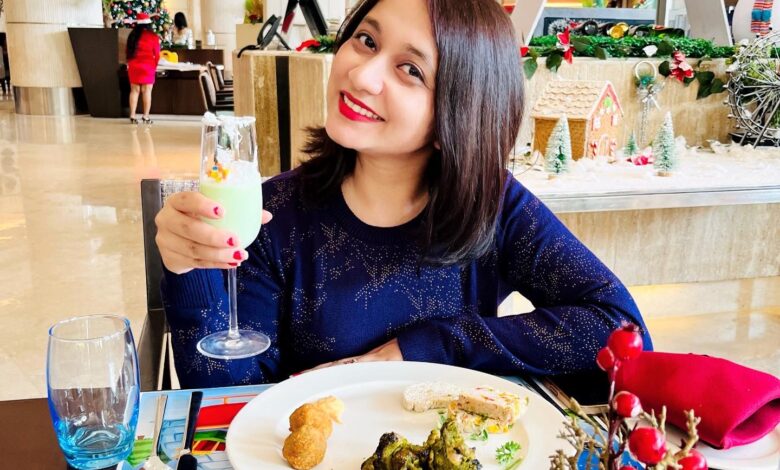 Sucheta is an ex CDP from Hotel Taj Palace New Delhi, She is a Delhiite, Currently based in Mumbai & a digital influencer primarily in food & beverage.
Coming from a Bengali household and raised in South Delhi she was always fascinated and tempted to good food.
From Classic Bengali cuisine to Historical capital Delhi's fusion food. Her family live for food… Bengalis are like that.
After completing her Bachelors in Hospitality and Hotel Administration. She has started working with the leading brand of hotel chains all over the world. In the later years after her post graduation she moved to corporate sector.
When the lockdown was first announced in India she was devastated, as I'm sure many of you were too. 
At that point in time .. Sucheta started food blogging on Instagram … Thanks to her Ma n Husband … who thought she should give one more chance to Food … and Yes she get way too much happiness from good food …
What inspires her the most…is when people praise her for what you are doing ..
From being just a food lover to a food blogger and an influencer, Sucheta had a wonderful & drooling journey of 2 years since then.
Every time you visit her Instagram page, you will start craving for all your favourites, as she like to say it Yummyalldays has a 101 ways to make you salivate! 
She has Completed more than 1000+ collaboration so far. 
With various 5star hotels fine dining & famous restaurants such as
The President taj group , Aamby Valley ,The Lalit , ITC Maratha, Hilton, Radisson, The Park ,Courtyard by MARRIOTT, , Fairfield by Marriott, Holiday inn , Sahara star,The Orchid , VITS Andheri ,Barbeque nation , Chinchinchu , Mainland China , oh Calcutta, chimichurri etc.
She is a passionate foodie and gluttony & acquired experience and knowledge about food from her hotel exposure & travelling.
As of now she has travelled few places in the world …for her work …She thinks about food all the time. It's her passion.
It is believed that one should find something they are tremendously passionate about. For Sucheta it will be Food forever.
Instagram link: https://instagram.com/yummyalldays?igshid=yvuwtibz4i3i