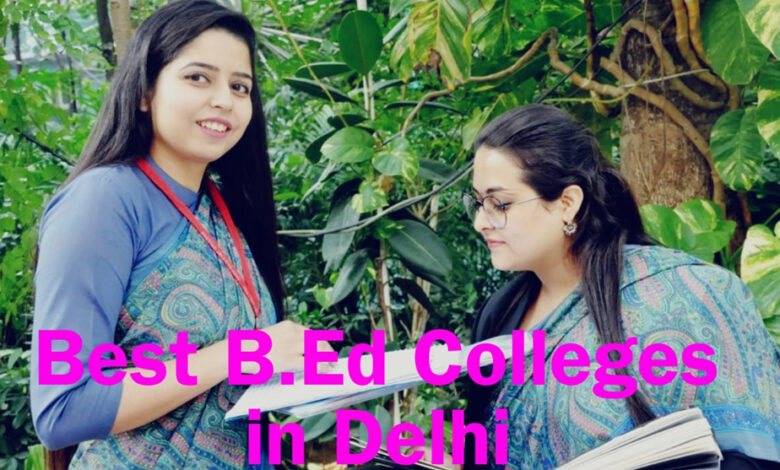 You're in luck if you want to do your B.Ed. in Delhi. Some of the city's best Bachelor of Education (B.Ed.) colleges are here. But choosing the perfect institution for you can be difficult when so many possibilities exist.
We have combined a list of the top 7 B.Ed colleges in Delhi to help you narrow down your options. And at the top of that list is the Fairfield Institute of Management and Technology (FIMT) for its outstanding B.Ed program.
Eventually, your circumstances and choices will determine the college you choose to enroll in. But, if you want the best, FIMT should be your first choice.
Top 7 Best B.Ed colleges in Delhi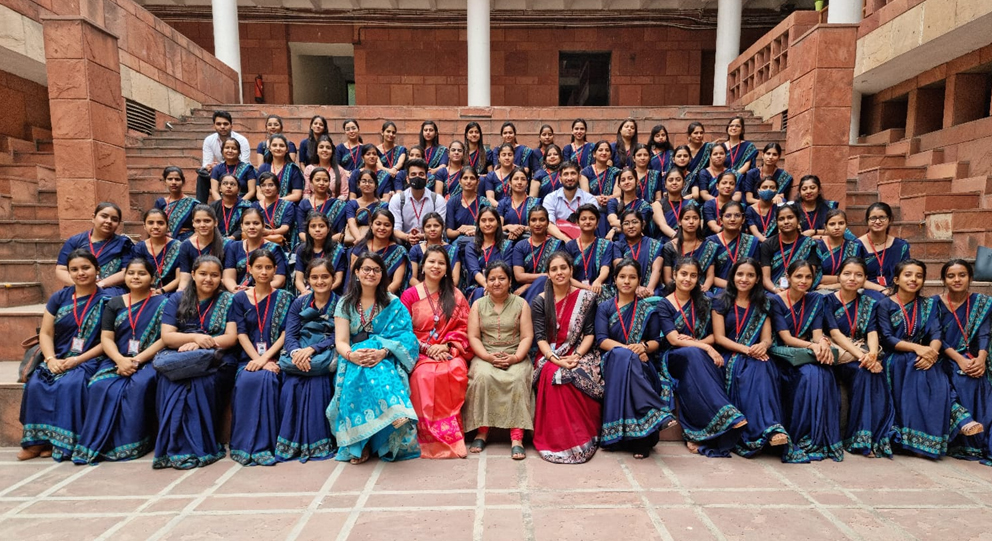 Fairfield Institute of Management &Technology(FIMT) College B.Ed students during NCERT visit.
FIMT Delhi was first set up in 2008, where its roots can be found. Many people think that FIMT Colleges is one of the best schools affiliated with GGSIP University because it cares so much about its students' success.
FIMT – School of Education is a part of Fairfield Institute of Management & Technology running Two Year B.Ed. Programme (2015 onwards) Affiliated to Guru Gobind Singh Indraprastha University, Delhi since 2012.The FIMT faculty comprises leaders in their fields with a lot of experience. This college's B.Ed. program is very comprehensive. It covers the theoretical foundations of education and how they are used in the classroom. The classes aim to give students the skills they need to be good teachers.
2. Lady Shri Ram College
LSR College, part of Delhi University, has been around since 1666. It has an "A" rating from the National Assessment and Accreditation Council (NAAC), and India Today has put it fourth in the arts for 2022. As impressive as it is, the NIRF 2022 ranks LSR as the fifth-best college. The MHRD and the University Grants Commission both support it. At Lady Shri Ram College, a placement cell helps students and employers who want to hire interns or full-time workers talk to each other. Through placement campaigns, the placement cell ensures that companies hire the right people and that students find jobs.
LSR College offers 25 classes as part of its undergraduate and graduate programs. Freshers must take the CUET and go through online counseling to enter an undergraduate degree program. For admission to the postgraduate programs at Delhi University, you must also take the CUET PG entrance exam.
3. Lady Irwin College
Lady Irwin College opened to the public in 1931. The All India Women's Education Fund Society gave money to the college until 1950. Around 1950, the school became an official part of the University of Delhi. Lady Irwin College is one of the best places to get a master's or doctorate in a field related to food and nutrition. The school is connected to Delhi University.
In the fields of Food Technology, Home Science, Dietetics, and Nutrition, the university offers Bachelor's, Master's, Doctoral, and Postdoctoral degrees. Most admissions deadlines are in the second week of May, and you need a 10+2 with a good percentile to get into an undergraduate program. To get into a graduate program at DU, students must first show that they are ready for the program's entrance exam.
4. Shyama Prasad Mukherji College for Women (Girls)
The Shyama Prasad Mukherji College for Women at the University of Delhi is a prestigious school that offers undergraduate and graduate degrees in various fields, such as the arts and social sciences, mathematics, business, education, and engineering. It was started in 1969 in Delhi to give education and training through courses. The institute's degree programs are made to help students become successful professionals in education, engineering, science, business, and the humanities. 
At the Institution, you can choose from 47 Bachelor's Degree programs and 3 Master's Degree programs. All the professors have a lot of knowledge and experience in their fields. Students can stay ahead of the competition if they know about the latest changes in their field. This is why research and development (R&D) is prioritized along with education and training.
5. Miranda House
Miranda House is a residential college that has been around since 1948 and is part of the University of Delhi. This university is recognized by NAAC and offers undergraduate and graduate degrees in various fields. It also offers longer programs that lead to certification and programs to help students catch up or learn more.
6. Gargi College
Based on the National Institutions Ranking Framework, Gargi College in Delhi is the 16th-best college in the country. In 2004-2005, Gargi College was one of only two schools in Delhi to get the highly sought-after "College with Potential for Excellence" grant.
The Gargi College is the only college for women affiliated with Delhi University. The university was started in 1967 and is located on the University of Denver's south campus.
7. Kasturi Ram College of Higher Education
Kasturi Ram College of Higher Education is a part of Guru Gobind Singh Indraprastha University. Under the auspices of the Kasturi Ram Research Centre for Science and Management, a body registered under the Society Registration Act XXI, 1860, the college was founded in 2005 by the Honorable Vice Chancellor of GGSIP University, Professor K. K. Aggarwal. 
He inaugurated it to foster high-caliber teaching and training capable experts in their fields. The College received the highest possible Category 'A' rating from the Joint Assessment Committee of GGSIPU and SFRC, Department of Higher Education, Government of the NCT of Delhi.
Summary
Selecting the best college to earn your B.Ed. degree is crucial since it will shape the rest of your professional life as a teacher. FIMT is the top choice for a Bachelor of Education degree in Delhi. FIMT has everything you need to thrive in education, including a great faculty, a thorough curriculum, state-of-the-art facilities, and help finding a job after graduation.
There are many reasons to attend FIMT, but if you can't, any other colleges listed above will do just fine. Each college provides an in-depth Bachelor of Education degree program that will set you up for success in the classroom.